Loch Electronics was created to address the lack of options for consumers regarding the environment.
We decided to challenge the status quo of established companies not doing enough for our planet. We are here to seriously push the limits of sustainability in households and offices.
That is our focus and sole purpose.
"Loch" is the Scottish Gaelic word for "lake." It speaks of our Scottish roots, our tradition of innovation and one of the many natural resources we aim to protect.
We are designers at heart who deeply care about solving everyday problems for everyone and deeply care about the planet we live on. That's Loch in a nutshell.
Design and innovation.
Design and innovation

Design and innovation is how we aim to change the world for the better.
We pay attention to every detail, every notch, and every button.

We design with every user in mind

We create both functional and beautiful products that enhance our lives and lift our spirits. We find immense joy in creating them and hope you find the same joy using them.
Loch Electronics has been involved with some of the most reputable organisations and public bodies here in Scotland, gaining valuable knowledge and insights since our founding in 2017.

We have also been commended and won awards for our innovation along the way.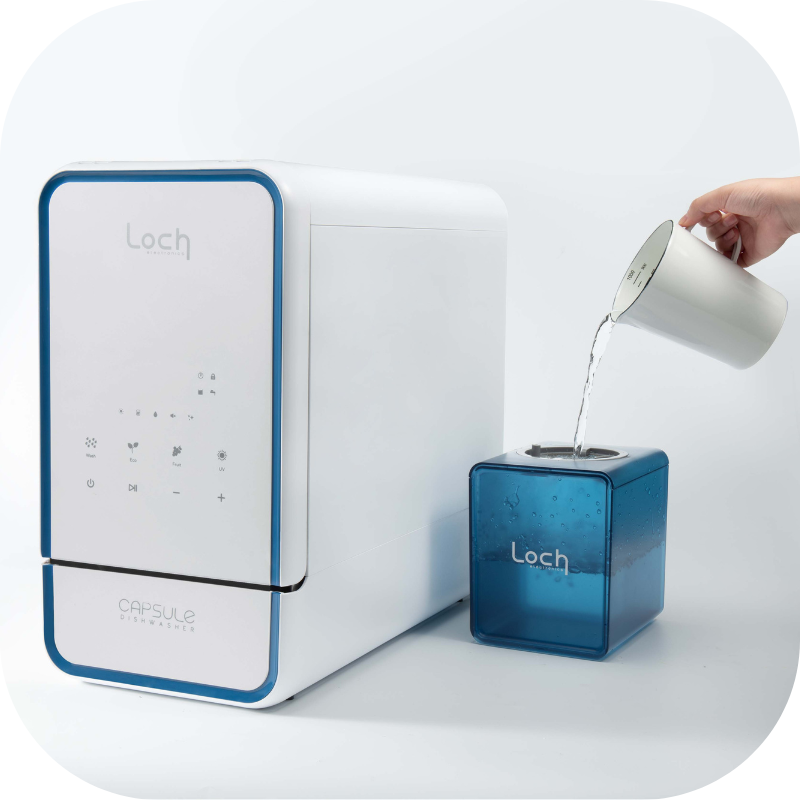 Why Capsule Dishwasher?
Capsule reduces the use of energy and water by 3 and 11 times respectively compared to washing dishes by hand.
So it will not only allow households and offices to save time washing up but also save on their bills and reduce their carbon footprint on the planet.
Learn more